---
Mechanical & civil construction
WELCOME TO SCHLIDER INTERNATIONAL
Schlider International Steel Contracting Co WLL was established in the year 2018 to undertake Mechanical & civil construction projects in the State of Kuwait, thus making its contribution to the economic progress of the Country and the Government sector. Schlider International is widely recognized to be at the vanguard of the leading construction firms operating in the State of Kuwait..
Under the Management of Mr Fahad Saad Al-Nesafi, Chairman of the Group, a great emphasis was laid on safety, environment, quality control and timely completion which made the Group consistently meets stringent engineering and architectural specifications. Thus constantly ensuring high quality standards and achieving optimal level of clients' satisfaction..
---
---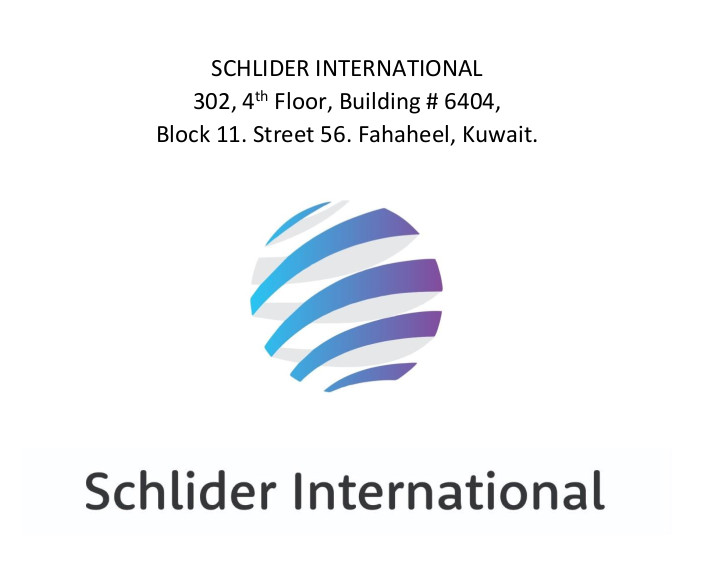 OUR MISSION
We are committed to Provide Quality Products & Services at affordable price with Technical Knowhow cum Support from Global Leaders in the respective field of Operation with minimal downtime loss is the prime motto of any Industry and the Company is focused towards bringing this dream a reality through its Life Enhancement Products & Services in the Region.
OUR VISION
Schlider International is committed to provide its customers unsurpassed, excellence in Quality, Reliable Products & Services. Our Goal is to be the first and best choice of our esteemed customers and strive towards achieving highest level of Customer Satisfaction by continual improvement in products, processes and service standards ensuring Quality, Performance and Safetys